Intel is promising 1080p gaming at 60 fps for its low-end Arc 3 mobile GPUs. It's not yours lower-end graphics chip, however, but the version of eight Xe-core, A370M. Still, that's not a bad return from a 128 EU GPU, even though you'll likely have to lower your in-game settings to medium to benefit.
Intel just released its first gaming GPUs for thin and light laptops, with discrete graphics cards for real gaming laptops arriving in early summer this year. And what about your desktop Arcs? Well, at least we saw what Intel Arc A-series Limited Edition graphics card will look like when they arrive at the end of the summer.
But the performance offered seems pretty decent for a mainstream GPU, with games like Destiny 2, The Witcher (3?) able to do so at high presets.
AMD's integrated GPUs have been promising similar things, unfortunately we don't have comparable benchmarks to be able to pit the 680M against Intel's promises. Although if the Witcher's performance translates between the two, the Arc A370M seems like a more powerful option than AMD's latest integrated chip.
But then, you'd expect so, being a discrete GPU and all that.
It bodes well for the rest of the Arc lineup, if the low end of the stack is capable of genuine gaming, the Arc 5 and Arc 7 GPUs should be able to offer some serious competition to AMD and Nvidia.
Image 1 of 3
Image 2 of 3
Image 3 of 3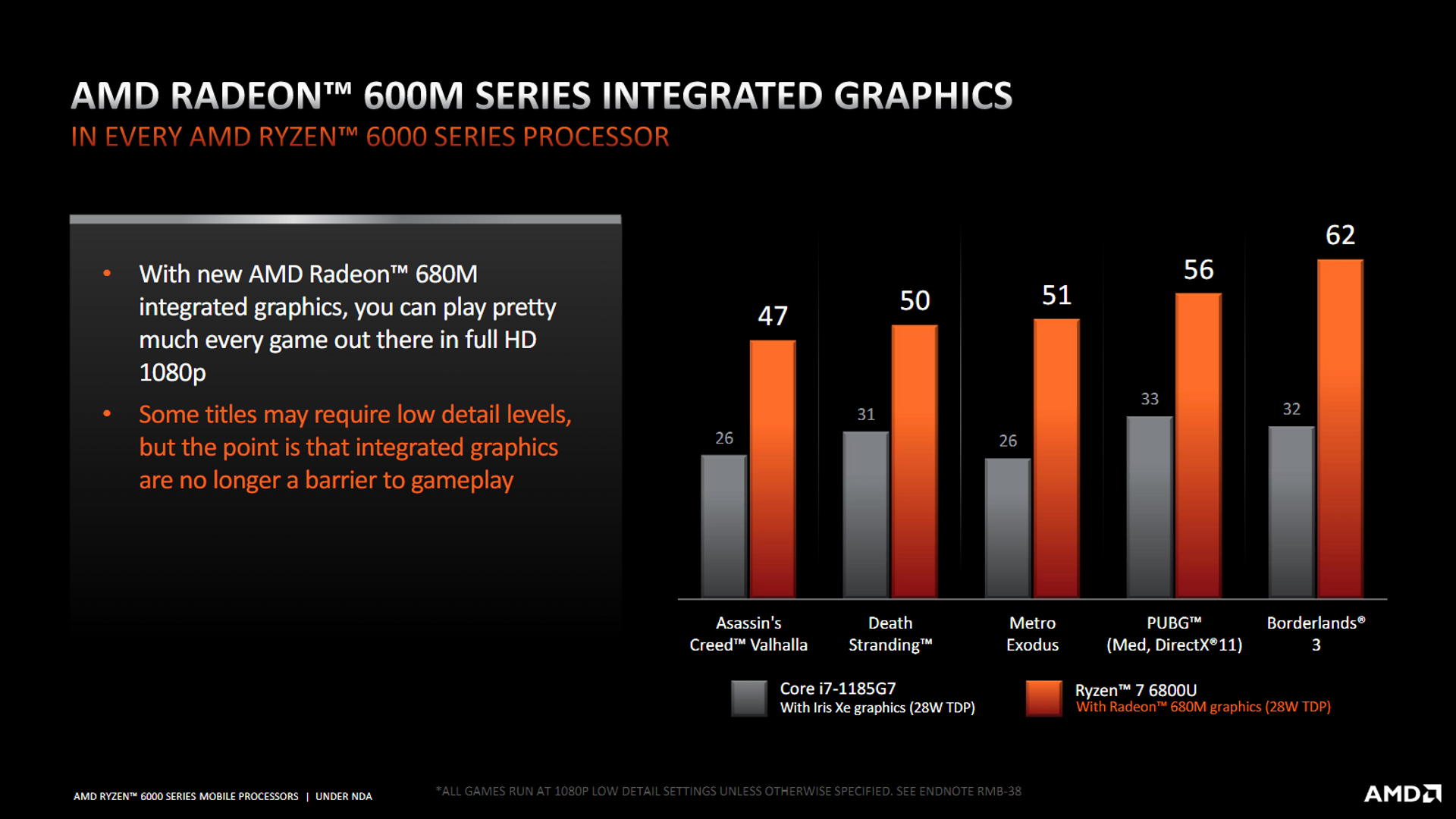 Just when the graphics card market is starting to pick up again.
With discrete desktop Intel Arc GPUs not releasing until this summer, has Intel missed its window of opportunity? There was a point earlier in the year where if Intel had released a card that was at least competitive it would have cleaned up, but now there are more competitive cards available and at decent prices, will Intel still be able to change their virgin GPUs?